Prathima Hospitals Successfully Performed Live Donor Liver Transplant for Two and Half-Year-Old child for Free of Cost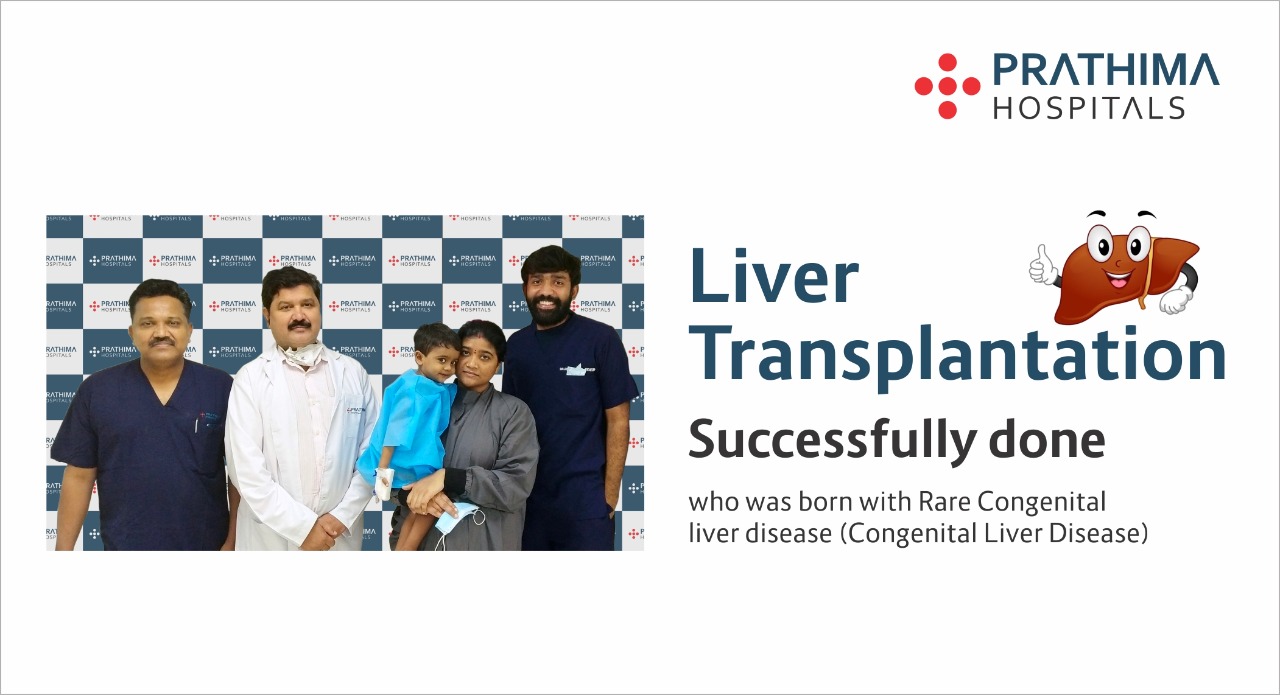 Master Tejanshu, a two and half-year-old child, son of Lakshman and Rajitha resident of Jannaram Mandal, Cherlapalli born with a rare disease called Congenital Biliary Atresia. In this disorder liver ducts will not develop, which leads to jaundice and Liver failure. This is a genetic disorder and Usually this problem occurs 1 in 10,000 patients. Parents approached leading Paediatric Hospital at the age of 4 months, Doctor's did a procedure called Kasai, but after one month of Procedure again child developed jaundice and was becoming sick with fever, blood vomitings.
Gynaec Patient Prasanna Lakshmi Testimonial about Normal Delivery | Prathima Hospitals Hyderabad
There are lots of myths and misconceptions about what a pregnant woman should do or not regarding diet and exercise. So many new mothers are confused.
Rare Surgery performed by Prathima Hospitals, Kachiguda
Hyderbad, 21st July 2017, Prathima Hospitals Kachiguda a unit of Prathima group performed a complex rare surgery called Carotid Tumor for a 42-year-old female patient. This procedure involved extreme risk and needed high dexterity on the part of the general surgeon performing it.