Stomach Flu vs. Food Poisoning: Symptoms, Causes, and Key Differences!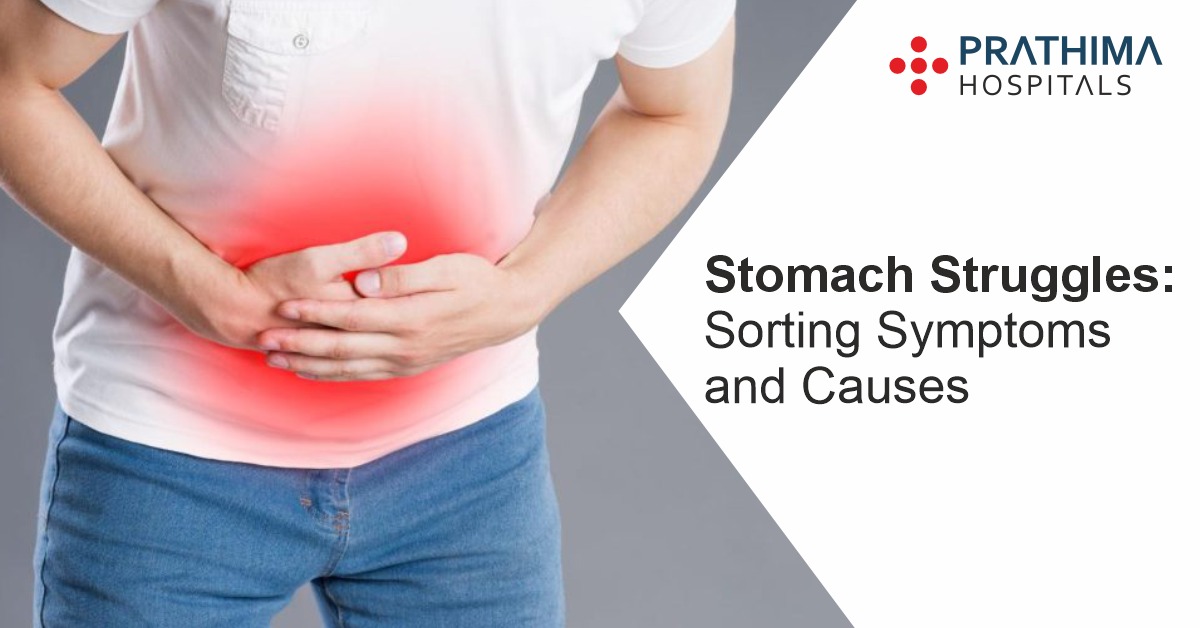 Stomach Flu vs Food Poisoning: Stomach discomfort and digestive issues are common occurrences that can be caused by various factors. According to the Best Gastroenterologist in Hyderabad, two prevalent conditions that often get confused due to similar symptoms are stomach flu (gastroenteritis) and food poisoning. While both can lead to gastrointestinal distress, they are distinct in terms of their causes and treatments. In this comprehensive article, we will explore the symptoms, causes, and key differences between stomach flu and food poisoning.
Understanding Chronic Obstructive Pulmonary Disease (COPD): Prevention, Management, and Hope on World COPD Day 2023
World COPD Day 2023: World COPD Day is a global event held each year to raise awareness about Chronic Obstructive Pulmonary Disease (COPD). As per the Pulmonologist in Hyderabad this chronic and progressive lung disease affects millions of people worldwide, often leading to debilitating symptoms and a reduced quality of life. In this comprehensive article, we will explore the various aspects of COPD, including its causes, risk factors, symptoms, diagnosis, treatment options, and prevention strategies. By delving into the world of COPD, we hope to shed light on this prevalent yet often misunderstood condition and provide hope for those living with it.
Understanding Diabetes: Causes, Implications, and Management
World Diabetes Day 2023: There are millions of people around the world suffering from diabetes, a chronic metabolic condition. According to the General Physician in Hyderabad, it has far-reaching implications for an individual's health and quality of life. The 14th of November marks World Diabetes Day, and this article explores the causes of diabetes, its implications on one's life, and strategies to manage and prevent it.
Pneumonia: An In-Depth Analysis of a Common yet Dangerous Respiratory Illness!
World Pneumonia Day 2023: Pneumonia is a common and potentially life-threatening respiratory infection, as said by the Pulmonologist in Hyderabad it affects the lungs, causing inflammation and the accumulation of fluid and pus in the air sacs, known as alveoli. While pneumonia can affect people of all ages, it is most often seen in children under the age of five and adults over the age of 65. This essay aims to provide a comprehensive overview of pneumonia, including its causes, symptoms, diagnosis, treatment, prevention, and the impact it has on public health.
Understanding Cancer: Types, Symptoms, and Treatment Options!
World Cancer Awareness Day 2023: Globally, cancer poses a powerful threat to millions of people. It's a complex disease with a range of different types, each requiring a unique approach to treatment. Education about cancer, its various forms, symptoms, and treatment options is critical for early detection and improved outcomes. As we observe National Cancer Awareness Day on November 7th each year, we will explore the realm of cancer, providing valuable information about prevalent cancer types, their associated symptoms, and the available treatment options.
Understanding Stroke: Causes and Strategies to Minimize its Effects
World Stroke Day 2023: Stroke is a medical emergency that occurs when there is a sudden disruption in the blood supply to the brain, resulting in brain cell damage and a wide range of neurological symptoms. It is a critical and often life-altering event that requires immediate medical attention. According to the Best Neuro Hospital in Hyderabad, understanding stroke, its causes, and the importance of prompt intervention is crucial for both prevention and effective management. World stroke day takes place on October 29th, so we will explore the intricacies of stroke, its impact on society and individuals, and the increasing need for awareness.