Breast Cancer- Symptoms and Risk Factors | Breast Cancer Awareness Month
Do you know that Breast Cancer impacts around 2.1 million women each year? It's one of the most common cancers that cause in women, and it can lead to death if neglected.
Know About Congenital Heart Disease
Congenital heart diseases refer to the complication in the heart structure, which is acquired by birth.
Prathima Hospitals Successfully Performed Live Donor Liver Transplant for Two and Half-Year-Old child for Free of Cost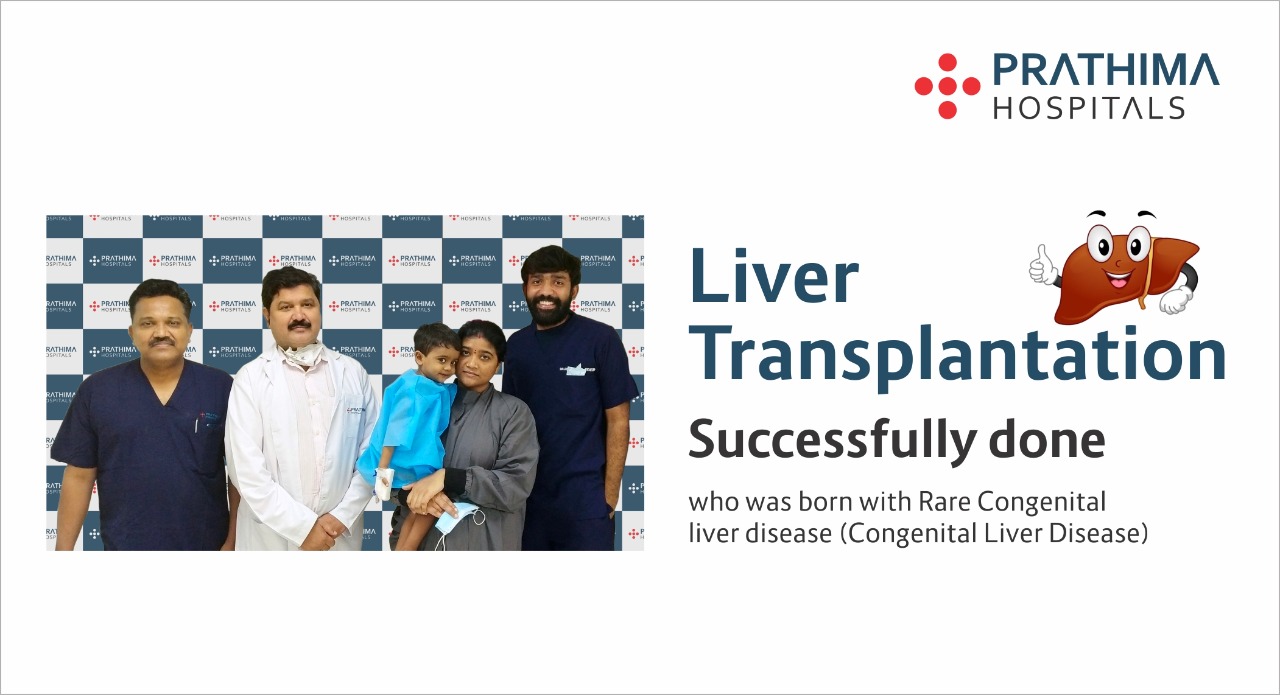 Master Tejanshu, a two and half-year-old child, son of Lakshman and Rajitha resident of Jannaram Mandal, Cherlapalli born with a rare disease called Congenital Biliary Atresia. In this disorder liver ducts will not develop, which leads to jaundice and Liver failure. This is a genetic disorder and Usually this problem occurs 1 in 10,000 patients. Parents approached leading Paediatric Hospital at the age of 4 months, Doctor's did a procedure called Kasai, but after one month of Procedure again child developed jaundice and was becoming sick with fever, blood vomitings.
Migraine Triggering Factors and Symptoms [Must Know]
Migraine occurs due to a number of symptoms. Sometimes Migraine can occur with headache along with nausea, vomiting, etc. Some of the common symptoms include:
Dispose of Used Mask Properly Prevents Spread of Infections
Knowing How to Dispose of used face masks properly is just as important as using the mask to protect ourselves from this terrific pandemic. We've come to face the consequences that arrived with this global pandemic. The virus can last on medical waste (masks and gloves) for a week; this is just enough to break the whole chain. So, we should be aware of not only using the masks but also disposing of them in the right way.
Did You Know Migraine Aura? Things You Should Know
A migraine is the most general and worlds third common problem, which is commonly caused by the changes in your nervous system, which is called Migraine. Migraine is an intense throbbing pain that usually affects one side of the head; it is often accompanied by nausea, vomiting, and extreme sensitivity to light and sound. Migraine may last from 4 hours to 72 hours, and in some cases, the attack may agonize a sufferer even for a week.