Christmas Celebrations at Prathima Hospitals, Kukatpally
Prathima Hospitals Kukatpally celebrated Christmas at hospital Auditorium. Dr. B. Madhavi, Director and Dr. Sunil Sepuri particiapted in the program. Hospital staff performed dance shows.
International Women's Day – Spread the Awareness on #BalanceforBetter
On the occasion of #InternationalWomensDay 2019 Let's spread positivity on carrying a baby girl. Mr. Rakesh Mandarapu wife Mrs. Adithya Mandarapu carried a placard 'I wish I am Carrying a BABY GIRL'
International Women's Day Celebrations at Prathima Hospitals, KPHB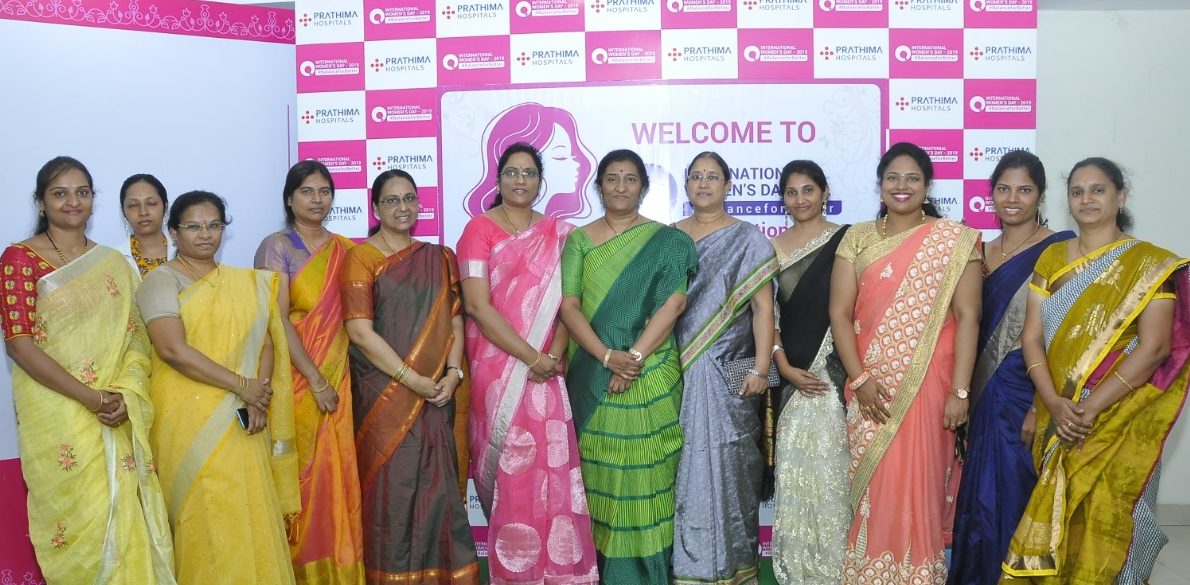 Prathima Hospitals celebrated International Women's Day with the presence of more than 30 pregnant women. On this occasion, Dr. B. Madhavi, Chief obstetrics and Gynaecology and Laparoscopic Surgeon along with Dr. Vineela explained about the Antenatal care.
Prathima Hospitals CME on Stroke: Basics & Beyond
PRATHIMA ACADEMIC PROGRAMME (PAP) by Dept. of Neurosciences on STROKE: BASICS AND BEYOND Date: 21st June 2019 (Friday) | 08:30 pm Venue : PRATHIMA HOSPITALS, Auditorium, Station Road, Kachiguda, Hyderabad
World Heart Day-Pre Event Activities
On the occasion of this World Heart Day, Prathima Hospitals has come up with an initiative called Heart Walk to spread the awareness and importance of heart. With a Healthy Heart, the Beat Goes on.
Heart Walk at Prathima Hospitals
On the occasion of world heart day, Prathima Hospitals conducted an event. More than 500 people participated in the event.