International Women's Day Celebrations at Prathima Hospitals, KPHB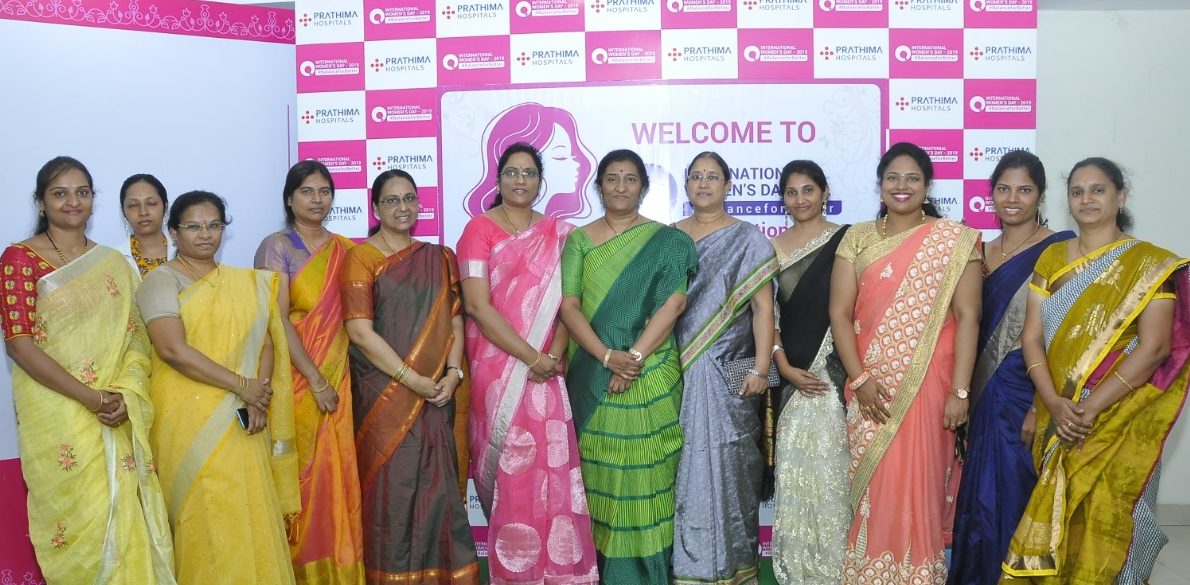 Prathima Hospitals celebrated International Women's Day with the presence of more than 30 pregnant women. On this occasion, Dr. B. Madhavi, Chief obstetrics and Gynaecology and Laparoscopic Surgeon along with Dr. Vineela explained about the Antenatal care.
To encourage girl childbirth, Prathima Hospitals initiated a campaign to spread the positivity of girl childbirth with the support of pregnant women.
The slogan "I Wish I am Carrying a Baby Girl"
Phani Valluri, Consultant Physiotherapist explained basic exercises need to do by pregnant women and its advantages.
Mrs. Jaheerunnisha, Dietician explained nutrition food to take during the pregnancy.
Dr. Vinoda Vunnam, Childbirth Education, Consultant Lactation and Doula explained the importance of normal delivery and breastfeeding.
Throughout the celebrations, pregnant women have fun with useful tips and suggestions from the doctors.
On the occasion of International Women's Day, Prathima Hospitals offered a gift voucher worth of 10,000/-* to the pregnant women who are participated in the celebrations.